8 ways to buy Mosaic tiles 2021:Where to find Mosaic suppliers
Introduction
People have been using mosaic for nearly as long as people have been able to create art

mosaic has been crafted from every material imaginable.   
It can also be customized by some technology like inkjet printing 
Even though mosaic is not often used in modern-day interior decoration like it used to be, mosaic is found around the world and still very popular among civilizations that follow earth-based religions like Native American Indians and other indigenous groups.   
Since mosaic can accommodate any type of picture including images from nature, mosaic will always hold an important place in history as part of how humans express themselves.
For those who are looking to buy some quality mosaic or are even considering doing some home improvement project, it is important to know the best place to buy them.  We understand that how hard it can be to find a reliable mosaic suppliers. That's why we wrote this articles. 
For some people, online might be the best place because of its convenience but for others, there might be a lot at stake and they would like to see this purchase as an investment and want to make sure that their money will not go wasted.  
No matter which kind of people you are, finding trustworthy mosaic suppliers would bring you noting other than benefits. In this blog, we will share our knowledge about some tips and channels about how to find mosaic supplier, do not miss it if you have interests. We can promise that what you get will help you solve your problem in some respectives.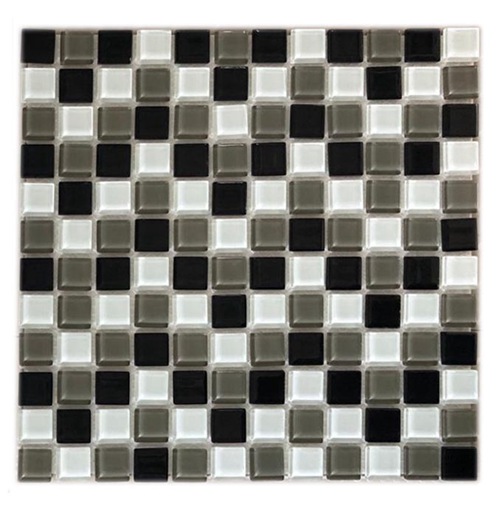 This blog will include the following content: 
Matters you have to pay attention about finding mosaic suppliers
8 channels you can choose for finding mosaic supplier.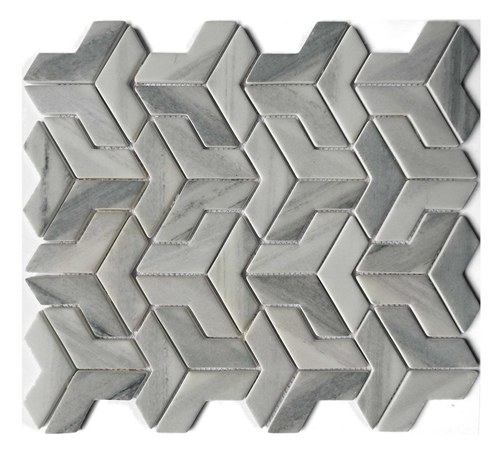 1. Local hardware store
 Nowadays, online shops and hardware shops/home improvement stores are just a click away so it's easy to find places that sell mosaic supplies.
Just like any other investment that one makes, buying mosaic  will also require some research or else you might get ripped off by companies who are just trying to get your money.
 This means that no matter where you buy these materials from, always keep an eye out on the company's background and read reviews about them before you even ask for a quote!
This should be done even if the supplier is offering good prices because there could be hidden charges along with shoddy workmanship so make sure to do due diligence first.
Aside from keeping an eye out on the qualities of the supplies offered by companies, always take time to check what their shipping policies are or how much they charge for delivery because sometimes those charges could be included in the total price already so make sure to ask about it first before you make any purchases.
You might also want to know if they charge tax or not because some suppliers do not include taxes when quoting prices which means that you will have to pay a lot more than what you think.
Even though it can be a bit tricky to find the perfect mosaic supplier, if you do your research and keep your options open, then this task should not be too difficult.
Once you find them, these suppliers will surely provide some of the best materials that you need for your home improvement projects!
8 channels you can choose for finding mosaic supplier.
1. Local hardware store
2. Where To Find Them Online
3. Home Improvement Stores
4. Hardware Shops
5. Local Tile Stores
6.Search Engines
7. auctions 
8. direct sales 

If you think about mosaic buying as an investment rather than just a purchase, then you need to know where you will find high quality materials and good designs that blend well with your décor.
Luckily, there are many places where such things can be found and one of these is your local hardware store.
If you are wondering why your local hardware shop can be a good place to buy some mosaic materials, here's the thing:  they might not have as much variety as others but they do carry some of the best brands in the industry and their prices are great too!
Even if it is a bit higher than what online shops offer, at least you know that you will be getting high quality mosaic supplies that will last a long time.
This material has been patronized for centuries because of its durability and effectiveness so it would surely help to have these materials for your home improvement project.
While other suppliers may have better designs, more colors and styles to choose from, going with your nearby hardware shop is certainly a  good way to go.
2. Where To Find Them Online
Online shopping has become a popular alternative for shoppers because it is more convenient and cheaper. Some people have been afraid of trusting online shops but these days most websites are secure so buying through them is just as safe as doing it in person.
There are also many kinds of materials that one can buy online such as ceramic mosaic tiles, porcelain mosaics, etc. Here's what you need to do when looking  for mosaic suppliers online:
- Check the website's background information, history and testimonials. Always make sure to see how long they've been in business so you will know if they are reliable or not.
Also, look for reviews about these companies like what other people say about their products and customer service.
Read through their policies whether it's regarding shipping, delivery  and payment  so you will be able to understand how good they are when it comes to that aspect of their business.
Never ever forget to check this out because some websites that offer mosaic suppliers may charge more than what you expect!
 Lastly, do your research properly so you can find reputable websites with high quality materials for home improvement projects such as  mosaic tiles for kitchen backsplash, mosaic tiles for bathroom wall decoration, mosaics to make garden borders and much more.
3. Home Improvement Stores
Another excellent place to find high quality materials like ceramic mosaic tiles is at home improvement stores. These stores are well stocked with all kinds of supplies that can help people in making home improvements.
There are even smaller branch outlets that specialize in just one kind of material so if you're looking for a store that sells mosaic flooring, you will see it there easily! Here's how to find the best mosaic suppliers at these stores
- Browse through their supply aisle or their catalogue so you will know what they have in stock. Also check out their website because most wholesale stores now have their own websites where they put up products and their details for customers to see.
- Check out the prices of their materials because not all of them are actually cheap. You might find something really good but if it's too expensive, then it's useless.
- If you want mosaic tiles that offer a rustic or antique look, make sure to ask an assistant first if they have such kind of supplies because some stores may not carry them in stock and they can order it from another branch or direct supplier.
4. Hardware Shops
Many homes need hardware supplies as part of home improvement projects such as new doors and windows which is why hardware shops are also popular places for those who wish to buy mosaic supplies. To find the best mosaic suppliers at these stores, here are some tips:
Look for their catalogue first so you'll know what they have in stock and make your buying decision based on that. Some shops also offer discounts or sales so keep an eye out for them as well!
Check out the materials they offer like ceramic mosaic tiles, porcelain mosaics, etc. If these aren't available, then look for them online where you can find many other types of mosaic suppliers.
Finally, check if they carry wholesale prices since not all people actually need supplies in bulk amounts. If you do need mosaic supplies in lots of pieces because you're working on a large home improvement project, then go to another store.
5. Local Tile Stores
Just like home improvement stores, local tile stores are also great places to find mosaic suppliers. These kinds of stores offer different types of tiles for all kinds of uses so if you need mosaic materials, they will definitely have what you need! Here's how to find the best mosaic suppliers at these shops:
Browse through their catalogue first or browse through their website so you can see the kind of material they carry. Check out other products as well because some shops sell more than just ceramic mosaic tiles and porcelain mosaics.
See what prices they charge for their products because not all local tile stores actually use wholesale pricing. You might just get a good deal if you buy mosaic supplies from a local tile store so it's up to you whether you want to buy from a wholesale or a local shop.
Ask an assistant if they have any discounts going on at the moment because not all stores have the same deals and some may even offer free shipping for mosaic tiles that you buy in bulk!
Another excellent place to find high quality materials like ceramic mosaic tiles is from search engines such as Google. The internet has made it easy for people to find different kinds of products online so shopping for mosaic suppliers just got easier! Here's how to do your searching right:
If you know exactly what kind of mosaic material you need, then type it in a search engine and see if any stores have that on sale.
If you're not sure what kind of mosaic tiles you need for your home improvement project, just type in general terms like "mosaic suppliers" or "ceramic mosaic tiles" so it will bring any possible supplier to the top few search results. From there, browse through their websites until you find one selling high quality products with good prices!
Make sure to read reviews about each store online before making a purchase because some suppliers aren't really great at customer service which is why many people are more satisfied buying from other shops instead.
7. Auctions
You can also find great deals for ceramic mosaic tiles, porcelain mosaics, and other mosaic supplies on auction sites like eBay.
This site contains numerous suppliers who are willing to offer their materials at discounted prices which is why many people love this website for finding good deals! Here's how to find the best auctions to buy from:
 Type "mosaic suppliers" or any other keywords you can think of so it will show different listings containing tiles, but not all of these are actual shops.
Read through each listing first before choosing anything because not all types of mosaic tile are actually good enough for home improvement projects.
- Use the search feature as well to narrow down your list if there are too many items available. Simply type in the name of the product you're looking for and see if they have what you need.
- Just like with other websites, check out reviews about each listing you choose so it will be easier for you to decide which suppliers are reliable enough for your mosaic tile needs.
8. Direct Sales
You can also purchase high quality mosaic tiles and supplies directly from manufacturers.
Most of these companies sell their products online through their website or through different marketing channels such as emailing direct mail advertisements to potential clients. Here's what you should do if you want to go this route:
 Find the manufacturer's website online first by typing in the name of the product you're looking for or simply "mosaic supplier" or even better, both! From there, look at all their available items and read the descriptions so you'll know if it's actually what you need.
Check out the customer reviews about each product they sell because not all mosaic tiles are of the same quality. Some are mediocre while others are excellent! If you're lucky, you can even find supplies that are handmade!
Don't forget to check if they have any offers or discounts for bulk purchases because suppliers sometimes give better deals when buying more tiles at once!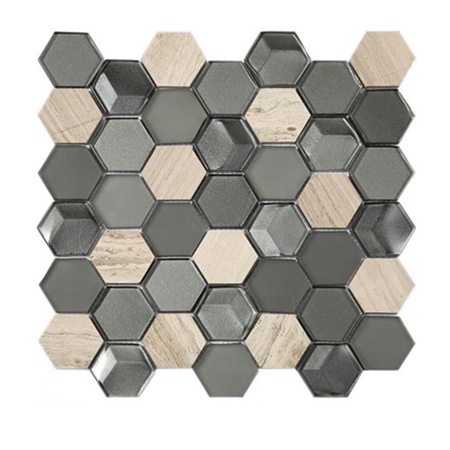 Conclusion
Home improvement projects with mosaic tiles aren't too complicated nowadays with the numerous suppliers selling high quality materials with good prices.
You can easily find ceramic mosaic tiles online through search engines, auctions, and direct sales which is why before making a purchase, make sure to read reviews first so it will be easier to narrow down your choices.
If you have other questions, please feel free to contact us ! thanks for your reading!