Introduction
The original mosaics were mainly for export. Starting in 2008, domestic high-end buildings, nightclubs, villas, including the Beijing Olympic Water Cube, and the Bird's Nest have been vigorously using mosaics, so mosaic tile suppliers in China have doubled in recent years.
The simple analysis of mosaic tile suppliers
The reason why mosaic is once again popular in China is that, on the one hand, it is inseparable from the development of technical materials, new materials, and new production techniques, which make mosaic wall decoration more and more diversified; but it is different from the popularity in the 1980s and 1990s. , Mosaic is more of a decorative style that appears in the office environment of homes and office buildings, and emphasizes the texture, texture, combination of shapes and complex colors of materials, and can be customized according to users' preferences;
The texture of the home is reflected in the details.
When I see the home design of Internet celebrities, I always sigh "This is life"; but when I want to make drastic changes to my home, I start to feel "This life is too expensive!"
In fact, if you want to make your home look more interesting, the easiest way is to add mosaic decoration, which not only makes your home fashionable instantly but also adds a chic retro style.
Nowadays, there are more and more flexible materials that can be used to make mosaics. From traditional marble, small pebbles, glass bricks, pottery pieces, porcelain pieces, and enamel, etc., to any materials you can use in life such as buttons, tableware, or stationery.
Despite the rapid development of mosaics, problems still exist. The first is that the standards are not perfect and the quality is difficult to guarantee; secondly, disorderly competition has become an obstacle to the development of mosaics. The low-price competition of family workshops has damaged the profitability of the mosaic industry; in addition, the over-homogenization of corporate products has once again intensified price competition.
Top 10 mosaic tile suppliers in China
1.China Ceramic City (CCC) 
China Ceramic City (CCC) has more than 200 well-known factories at home and abroad, and its products include ceramic tiles, sanitary ware, leisure sanitary ware, smart home, faucet accessories, Mosaic tile, and other customized ceramics and sanitary ware products.
As the gateway and information business service platform for the luxury fashion space, CCC has served more than 10 million global buyers from more than 150 countries and regions for 19 years for project sourcing, high-end design, channel sourcing, and retail. CCC has become the most famous international business procurement and terminal consumer service platform.
2.PFM
Founded in 2006, Promising Flooring Material Limited - PFM is a company with 13 years of experience in high-end commercial and residential construction design and installation of any type of stone, tile, or marble composite. Our technical support includes professional building layout, drawing, and installation.
Our commitment to quality control, quality assurance, and customer satisfaction is the foundation of our company. Our goal is to achieve your dreams by professionally customizing your projects.
Our 900m2 aesthetic showroom in Guangzhou showcases our latest products and designs, presenting a unique and valuable experience for our customers. And the Representative Project Management Office in Doha, Qatar.
In the context of rapid development, PFM formed a joint venture with Tajik companies and in 2017 developed two quarries in Tajikistan, one for limestone and one for white marble. In terms of raw material source and cost control, we will be more conducive to the stability of supply quantity and quality of the project.
3.Meima Mosaic
Meima Mosaic is the Mosaic factory of Foshan Well New Material Co.,Ltd.
In 2008, we started making glass Mosaic products and gradually expanded our product range,
Formed to glass Mosaic, stone Mosaic, metal Mosaic, mainly, a full range of products professional Mosaic manufacturers.
Whether it is material, shape, size, color, processing process or packaging, our factory can be customized according to customer's specific requirements.
Our current production capacity is 40,000 square meters per month, and our customers are mainly importers and supermarkets of building materials in the United States and Europe.
Strong factory strength
Our experienced and skilled workers, operating and managing proven production lines, are at the heart of ensuring efficient production and high-quality standards.
Production equipment
All of our production lines are equipped with industry automatic or semi-automatic machines/tools that greatly help our workers produce each Mosaic to meet high and uniform quality requirements.
Quality control team
From the purchase of raw materials to the production of Mosaic chips, finished products to cartons, ready for delivery pallets to the warehouse, our QC team works closely with our worker's step by step to ensure that every Mosaic tile is satisfactory.
Senior Design Team
Our fully equipped design team is ready to personalize your custom ideas and customize your Mosaic project,
Free and fast!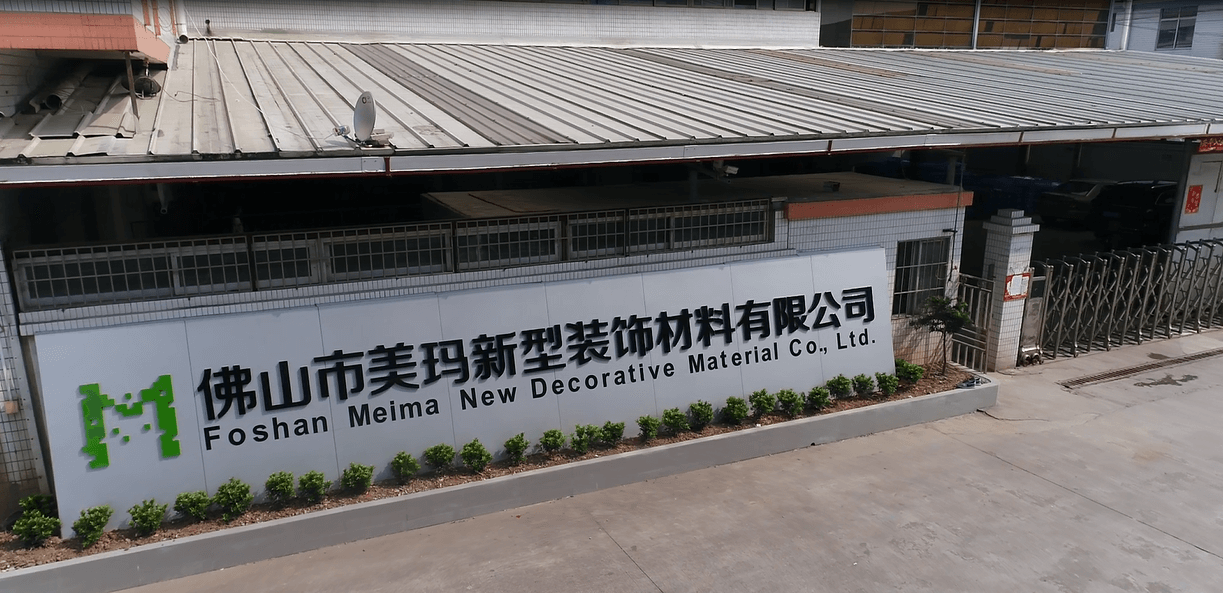 4. ROSE
Keeping Rose Art Mosaic Co., Ltd. was an internationally renowned manufacturer of artistic ceramics in 1998. It is known for its unique designs and vividly interprets the artistic culture of mosaics. , It's cutting, painting, and mosaic craftsmanship are superb, which is a sign of style.
ROSE uses art to give the space a new three-dimensional sense, and to inlay new meanings and functions, redefining the luxurious and legendary style of home decoration. We visited all parts of Europe to appreciate the fashion experience and culture and gained the ingenuity of mosaic art. Using the craftsmanship standards of jewelry and traditional mosaic art technology, we awakened and interpreted contemporary art and cultural thoughts.
ROSE prefers "art", just like a transcendent gift mosaic-our life is closely related, it is life
Perfection with space pets makes life different!
ROSE uses the implied meaning of life and stays away from the form of expression of life. This is "art" and "enterprise". At the same time, it expresses a value of corporate social responsibility and the environment, and a recognition of a value of people.
ROSE adheres to the concept of experiencing artistic life with heart, and constantly explores the development of creative mosaic art culture, and goes to the world
The grand dream of the brand!
5. Caihua
Foshan Shiyulong Ceramics Co., Ltd. is an enterprise that produces "Caihua Brand" ceramics. Since its establishment in 1998, with its own advanced product development and design capabilities, and many years of production experience, the self-produced ceramics have a stylish appearance and performance. It has always been the trend of similar products in the industry.
Color flower mosaic adopts green environmental protection, non-light source raw material production, ground wears resistance development and is widely used in kitchens, industries, and other industries with high requirements. Beautiful, rich colors, texture effects, and changeable, with individual artistic expression, it is a space personalized fashion, which continuously meets the various types of individual designers and consumers, and continuously displays its high and technical aspects. the value of.
6.JNJ
JNJ Mosaic is a Weiqi enterprise, a brand in the high-end market from the media. It was founded in 2001 and pursues the construction of a product development management system. It is highly respected for its program quality, fine craftsmanship, personalized customized services, and matching application space. There are designated service providers for creatives in cities all over the country, and they are exported to service providers in Europe and the United States. They have fixed brands in the building materials market and are well-known at home and abroad! JNJ mosaic brand adheres to market-oriented, innovation-driven, original support, development of technology and innovation combined protection, product development, brand-ability training, brand development, enhancement of "hematopoiesis" function, and promotion of "manufacturing". create".
The construction of landmark projects of the JNJ mosaic brand is not global, and classic representative works continue. From the international design exhibition, international architectural decoration design exhibition, import and export trade fair, and other professional exhibitions in the building materials industry, we have witnessed our mark. In 2020, integrate online and offline resources, realize a new marketing model, focus on the sustainable development of global businesses, and further expand market share. In the future, from a new starting point, we will use the idea of ​​enhancing the product position into the brand, expand the global market deeper, let more people experience the unique charm of the world, and create a new chapter in the development of the Chinese industry!
7.Seed
Saide company was established in 2002. Ceramics is located in Foshan, China's ceramic base. The company has multiple sets of advanced production furnaces and processing equipment and gathers outstanding professionals. It is one of the largest artistic ceramics production enterprises in China.
In 2009, Saide invested 120 million yuan to establish a handmade art ceramics production base in the world's porcelain art capital town. Today, hundreds of articles have been written on the foundations of porcelain culture and painting techniques for thousands of years. Humanistic feelings. In 2013, it officially entered the stone industry, introduced rare original craft products, further deepened the Said art building material system, and expanded more artistic style products with gold and original product research capabilities.
Saide company adheres to the principle of "quality for survival, innovation for development". Saide company introduces advanced Italian technology and combines the essence of Jingdezhen's millennium porcelain culture. In product research and production, it adheres to the international market and is determined to make progress. Strive to provide customers with excellent products and the most intimate service. For every detail, every detail, every place, material, and style of the product, Saide people rely on themselves to find the most attractive and perfect modification to meet the needs of customers. , Improve and improve the quality of products and the level of enterprise comprehensive management.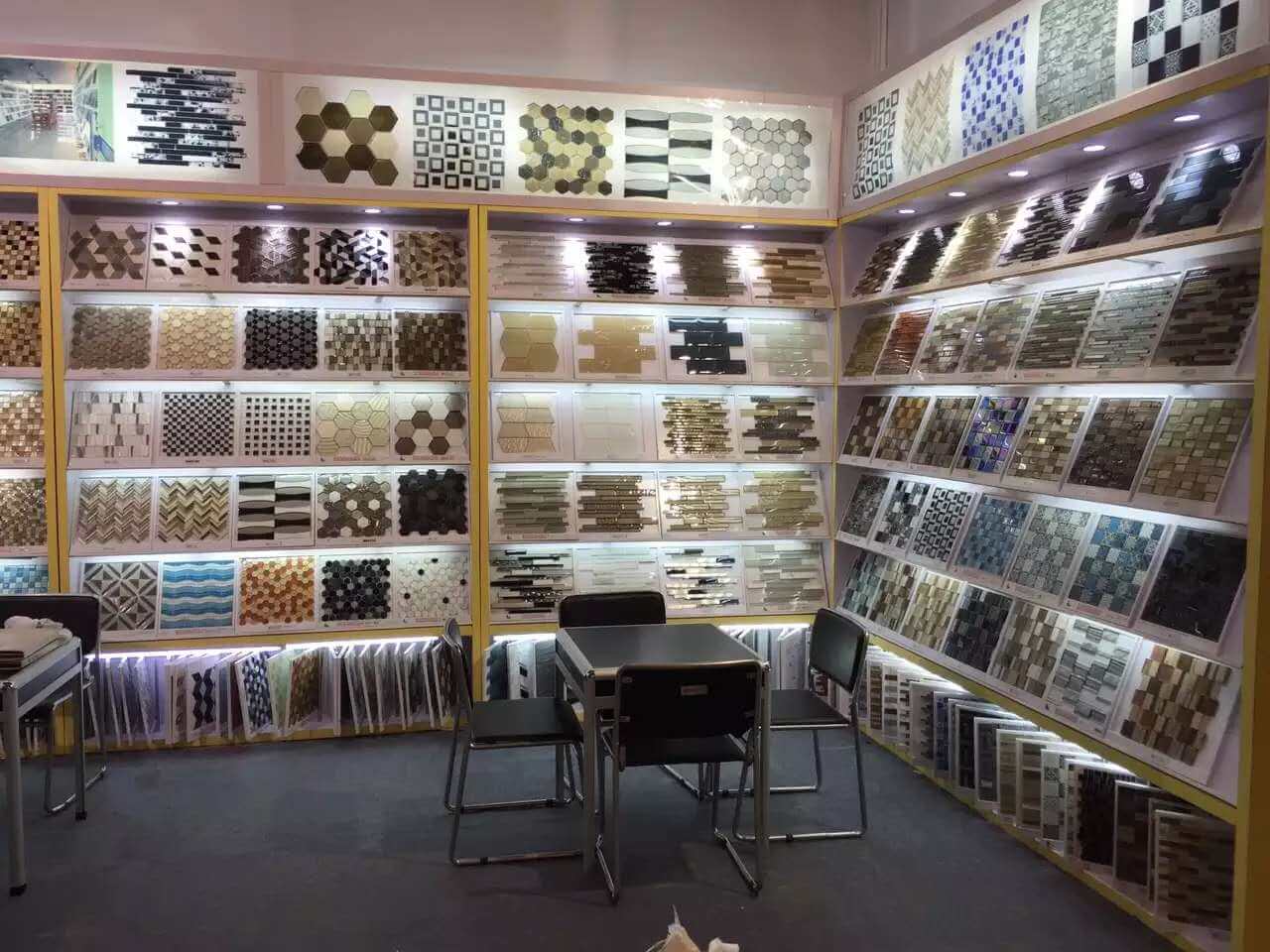 8. Jin Yuan
Jinyuan Mosaic is one of the top ten brands in China's mosaic industry. Jinyuan Mosaic specifically enhances the artistic value of mosaic background walls through artistic design. Pursuing the value capture and comprehensive control capabilities of the space art design, Jinyuan Mosaic has completed a full set of supporting capabilities for wall decoration. Jinyuan Mosaic is the first company in the industry to combine mosaic puzzles, mosaic cut paintings on the background wall, and European-style Roman columns, nails, and skirtings. The line to integrate manufacturers. It is a puzzle background expert for solving TV background walls, restaurant background walls, and wall background walls.
Jinyuan Mosaic is a brand in the mosaic background wall industry. Jinyuan product. It is particularly attractive for product technological innovation and development. It has a specialized laboratory, which perfectly solves the physical and chemical problems of the industry's gold foil such as alkali resistance, acid resistance, oxidation resistance, and aging. Therefore, the products can be widely used in TV backgrounds, swimming pools, our living room decoration, ceilings, sofa backgrounds, KTV, hotel lobbies, subway decoration, and other places, and are important decoration materials for indoor and outdoor decoration.
Jinyuan Mosaic is the only manufacturer in the mosaic background wall industry that has applied for several national technology patents and passed international certification. We have a national patent from a patent vendor and are an important supplier to Wanda and other large real estate companies. And successfully entered the Chinatown Ceramics Top Ten Mosaic Brand Zone. In foreign countries, our products have passed the inspection and certification of SGS authoritative organization and fully comply with the standards of the United States and the European Union.​​​​​​​​​​​​​​​​​​​
9.Yashachi
Xinhui Jianglong Jade Products Co., Ltd. is located in Xinhui District, Jiangmen City, a well-known hometown of overseas Chinese. It was established in 1999. Xinhui Jianglong Jade Products Co., Ltd. is a Hong Kong wholly-owned enterprise, specializing in the production of various glass mosaics, which are sold abroad (PEARL ) Brand exports. The advanced company aims to produce world-class products and the best service. In the face of the competitive market, the company continues to introduce foreign technology, equipment, and equipment, so that the company's production scale continues to expand.
The company's independent plant is about 33,000 square meters, with an average daily output of 4,000 boxes of about 1,700 square meters, 60% of which are exported to world companies. Business skin.
10.Shafei
Shan Shafei Bojing Stone Co., Ltd. has 400 square meters of fixed assets and 200 square meters of registered capital. The plant covers an area of 450 square meters, has 120 employees, and has 50 technical and management personnel; the monthly production capacity is 2000 cubic meters. A manufacturer specializing in the production of crystal glass chips. The most advanced equipment in the company's industry: It has equipment lines, cutting lines, paving lines, product inspection lines, products exported to Europe and the United States and other countries and regions, and maintains close contact with important related personnel.
"Innovation and Desire" is her business philosophy. Such as bathroom, kitchen and hall column, main mural, fountain, kitchen, sanitation, and bar decoration in public places.
Different styles of puzzles, waistlines, and foot lines can also be specially designed according to needs.
Shafei crystal adopts advanced production technology for ordering and production line production with supporting equipment, which can meet the needs of various distributors and various customers. Shafei can also customize customized personalized products for customers. The company produces in a professional way. The attitude of perspective and fun keep improving the products, and the excellent innovative technology makes the products focus on the classic taste.
Conclusion
For domestic customers, the mosaic products they use are more personalized, and they are basically customized products, and there are not many single quantities. For mosaic companies, without a certain number, it will be more troublesome to produce, and even the gain is not worth the loss. This is the main reason why domestic companies are more inclined to export.