A Simple Guidance of How to Install China Mosaic Tiles  
Introduction
When it comes to house decoration, tiles are one of the most popular products.
There is a huge variety of tile decoration materials such as vinyl, stone, marble, glass, and even wood.
For home decoration, many people prefer tile decoration because these decoration materials look elegant and luxurious if they choose the right design for their kitchen and bathroom floors.
However, the process of laying does not necessarily mean easy. Here we will mention some tips on how to lay tiles properly so that you can enjoy all the benefits of beautiful floor decor without any hassle during installation.
As to the development of China tile industry, we will also share the benefits of China mosaic tiles. Besides, we will introduce some reliable Chinese mosaic tile suppliers for reference.
Why Choose China Mosaic Tiles
China mosaic tiles are the perfect solution for the industry because of their many benefits.
Today China is the largest manufacturer of mosaic tiles and the number one exporter. 
This country has the capability to produce high-quality finished products at incredibly cheap prices. This makes the product very competitive in the market.
China tile mosaic flooring has become more readily available since modern design techniques came into play. 
Such as the printing process like UV printing and inkjet printing can help you design the pattern on the surface of mosaic tile.
The application of the right finishes on these tiles made them perfect for residential homes as well. Some of the most popular finishes used are glazed and unglazed varnish.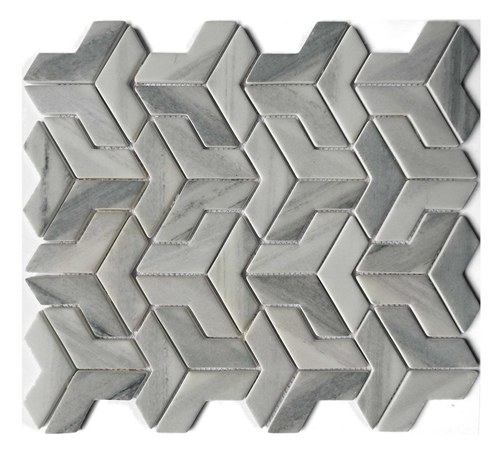 These can be polished or have an old rubbed surface which looks great when installed with other natural stone materials.
China tile mosaic flooring is the perfect solution for the industry because of the many benefits. China tile mosaic flooring has a tendency to be the most cost effective solution when it comes to creating a radiant and luxurious look in the home.
After deciding the mosaic tiles, it's time for installation. In the next part of content, we will share our experience about installation, from preparation to maintenance. Hope these content can solve your problem.
The Whole process of Installing China Mosaic tiles 
Preparation before installing
- Locate pipes below the tiles so that there won't be any issues when you begin laying down your tile decoration material later on in the future.
This is important especially if you have decided to lay marble decoration materials because you will need both water and electricity in order to create a stunning final result.
- Clean the floor thoroughly so that there is no debris or dust laying on the ground.
This way it will be easier for you to adhere the decoration tiles and create a good strong adhesive bond between your decoration tiles and your base decoration material (such as wood or linoleum).
Choose the right time to install  tile decoration
- First, choose the appropriate decoration tile size according to your decoration plan. In general, using same-sized decoration tiles along all four walls of a room can make it look more symmetrical.
However, this does not necessarily mean aesthetically beautiful because having different sized decoration tiles for walls can give it more decoration character. Of course, the decoration tiles still need to match with each other in some way (such as color).
- Decide on the decoration tile height. Usually, decoration tile height is measured by the point where you see decoration material or decoration tile pattern first.
It does not mean that this decoration height is the only decoration height available for home decoration materials like marble and glass especially if your final decoration idea involves different sized decoration tiles on 4 walls.
- Establish a proper layout design based on the number of tiles you will need to purchase for your specific room size and shape.
A good tip here is to use tiles which are slightly bigger than standard sizes so that there won't be any damage caused by cutting  decoration tiles. Of course, decoration tiles can be cut into smaller decoration shapes if necessary (exactly like the picture).
Prepare decoration tools for tile installation
- Make sure that you have all the decoration tools for creating a proper decoration plan for installing decoration tiles. These decoration tools include decoration trowels (for adhesion), measuring measuring tape or ruler, pencils and decoration battens (to make sure there is no damage caused by cutting decoration tiles).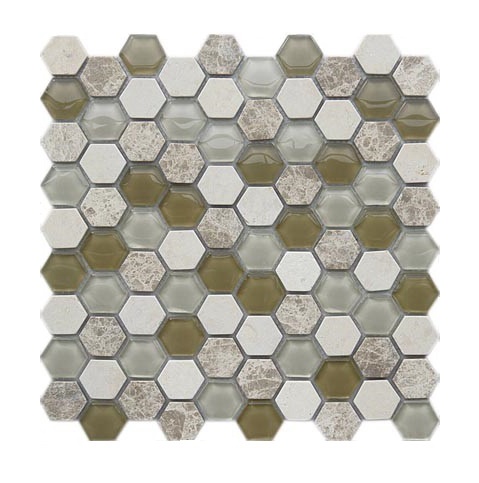 Start laying down your tiles
 First lay down adhesive material on the base decoration material to create an appropriate adhesive foundation for your floor tile decoration
Adhere the first row of tile decor around room corners to ensure that corner areas are decorated properly
Laying decoration tiles on the floor using decoration trowels can create an even decoration adhesive bond
If you have decided to create a decoration pattern with decoration tiles, lay down the first few decoration tiles of your decoration plan before adhering more decoration tiles around them
Make sure that all of your decoration tools are available and at hand so that you don't need to go back and forth looking for these decoration tools.
Clean up
Clean up any spilled adhesive material on the ground by applying more adhesive material on it after a certain period of time which allows this decoration adhesive to dry out completely. This way, more layers of adhesive material will not be required to adhere the tile decor later on in the decoration process.
Clean decoration tiles which have been installed on the decoration walls using a damp sponge and decoration cleaner. Rub decoration tiles with decoration cleaner until any dirt or decoration material residue has been removed from the decoration tiles. This way it will be easier to maintain the decoration tiles in perfect condition so that they can last longer than expected with proper care and maintenance.
Leave decoration adhesive to dry out completely before using water again for cleaning purposes because otherwise this may cause more damage to your decoration tiled floor.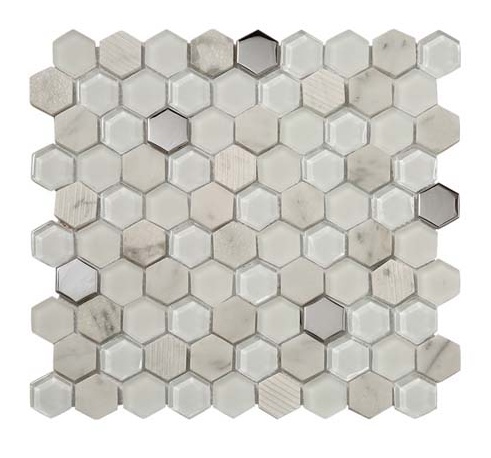 Maintain tile decor
Clean tiles regularly (at least once every few days) to keep them looking shiny and beautiful
You can use wet cloths mixed with mild soap if you want to clean decoration tiles but make sure that you dry decoration tiles properly before leaving them unsupervised
Keep decoration tiled floor away from humidity and water just like decoration tile installation on the 4 walls 
We are the mosaic factory of Foshan Well New Material Co., specializing in glass mosaics. In 2008 we started with just one product - a small quantity made from recycled bottle materials and corks bound together by hot glue which could be put up on any wall or ceiling as decoration for your home! We gradually expanded our range, forming an ever-growing collection that includes stone-, metal-, color-mosaic pieces crafted to order using locally sourced raw materials depending on what customers need them too; all designed exclusively at this single location here close to Guangzhou City where it happens!. You can find us today making everything imaginable through 40 thousand square meters each month including building material importers' needs
Established in 2005 by Owen Wang with decades of experience, we have built collaborative relations to dozens factories throughout Xiamen and own two facilities located on the coast. We primarily export building materials such as slabs, tiles or mosaics made from granite stone among others which can be found at our site www(dot)chinagranitstonecom .
In addition to this product line up you will also find countertops for kitchens equipped with vanity tops- available only from China's trusted brands!
Foshan JBN Ceramics is a ceramics tile manufacturer that specializes in production and sales. The company's main exhibition center, located in the Chancheng District of Foshan City (Ceramic International Trading Center), Guangdong Province; it also has an extensive base for manufacturing equipment with its research & development department at Luoyuan Development Area Nanzhuang Town near to where they are headquartered -Chaohu Subdistrict-Fukien Provice China 230074
The enterprise deals primarily within this industry through producing high quality retail flooring tiles such as bathroom wall decorations kitchen backsplashes bathrooms countertops vanity tops vanities sinks etc .
Subei Trading Co., Ltd is a professionally run company that specializes in the supply of materials for building projects. They have been around since 1968 and their commitment to quality has allowed them to establish themselves as one of China's leading suppliers on these shores, while also expanding into Europe & Central Asia through sale channels there or abroad under license agreements between countries' governments/arbitrators which operate independently from local authorities responsible for approving construction contracts locally within those respective regions where Subei operatessuch us South East Asian nations
As a trusted and reputable company, we are Enterprise specialize in the manufacture of high-quality mosaic tiles. We currently supply various types such as glass (antique), ceramic (different colors) to name few! Our products can be shipped worldwide via DHL Express which makes it easy for customers like yourself who require their product quickly without any hassle or delay while still providing you with excellent customer service throughout this process. Whether its an individual project that needs some customization down below; whether there is just something out on the market right now but not quite what one would expect -we've got them covered here folks!
Conclusion
Tile decor can be used to create a spacious decoration look on small decoration surfaces. It doesn't matter whether the decoration is natural stone, porcelain or ceramic because tile decor on any type of decoration surface will provide an interesting view for anyone who walks into this room.
Tile decor is extremely easy to install (in comparison with other types of decoration) because all you need are decoration tools like trowels and battens as well as proper measurements in order to create more space on your decoration wall surface area without feeling too crowded.